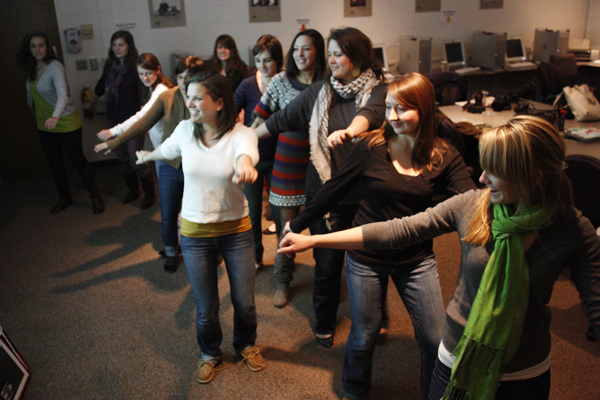 When it comes to teaching my class at Georgia Southern University, I'm not ashamed to admit that I steal lots of ideas from others who teach photojournalism.
I've stolen more than a couple from my friend Mark Johnson at the
University of Georgia
. I'm a little undecided about incorporating one of his latest techniques. As you can see, the results can be both horrifying and thrilling at the same time. For the full story, go
here
.
No mere mortal can resist ...
JOUR5370 dances to "Thriller," Athens, Ga., March 4, 2010. (Photo/Mark E. Johnson, www.mejphoto.com)
P.S. There might be a video on the way.